Local Optimization Services
Local Optimization is mystifying to most people probably because there are many types of local optimization.  Local optimization is especially important for businesses with a local address that depends on "walk-in" traffic.  Local optimization's importance accelerated as a direct result from location-based services on smartphones.  With over 60% of the population using a smartphone, you can see that finding a "coffee shop near me" is the way people search today.  They use their phones, tablets, and desktops (still) to search for products and services based on location.  If your location cannot be found on google – people searching for whatever you are selling – cannot find you.
There are a variety of methods for enabling local optimization.  The problem is that it's an enormous undertaking for most businesses and often they do it incorrectly.  We spend a lot of our time undoing mistakes by previous experts and or the company owners.  With so many local options – like business directories, social sites, data aggregates, and services like MOZ, Yelp, and other local providers – none of them solve the problem.  The solve parts but there are so many drawbacks – the 3rd party services are usually not worthwhile.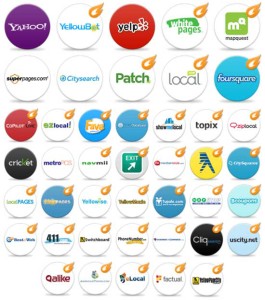 Our approach is to simplify the process by first identifying the issues and where best to spend our time improving the mistakes and lack of content which can lead to more web traffic and conversions to your site.  Once we establish what's wrong and how bad it is we then establish a plan of attack.  We will focus our efforts on what will provide the best "bang for the buck" meaning – what will generate the most return based on the effort.
Of course, each business is different but local optimization is designed to make sure that most, if not all, customers that are looking for your particular business or a business that provides the products or services you offer will find you when searching by location.
Here's a free tool to check the health of your online business information with help from our listings scan. Instantly see how your most critical location data appears on Google, Yelp, Facebook and dozens more maps, apps, search engines, and directories.